This page gives you an understanding of how RS Production supports document handling.
This feature opens the possibility to show different types of documents to operators.
RS Production keep references to documents. It means that RS Production never hold copies of any documents.
When the operator clicks a document link, the document loads and shows on the Operator tools screen.
Documents can be assigned to measure points, articles or orders.
Documents can also be shown as a widget in a Form as part of a checklist or operator control.
Type of documents supported
RS Production can assign references to Windows documents of any types.
RS Production Operator tools can show any document that the Windows PC have a viewer installed for.
Operator tools have a PDF-viewer included.
PDF

Web page (including videos)

Word

Excel

CAD-files

RS Document

Any type of file with a reader installed on the Operator tools computer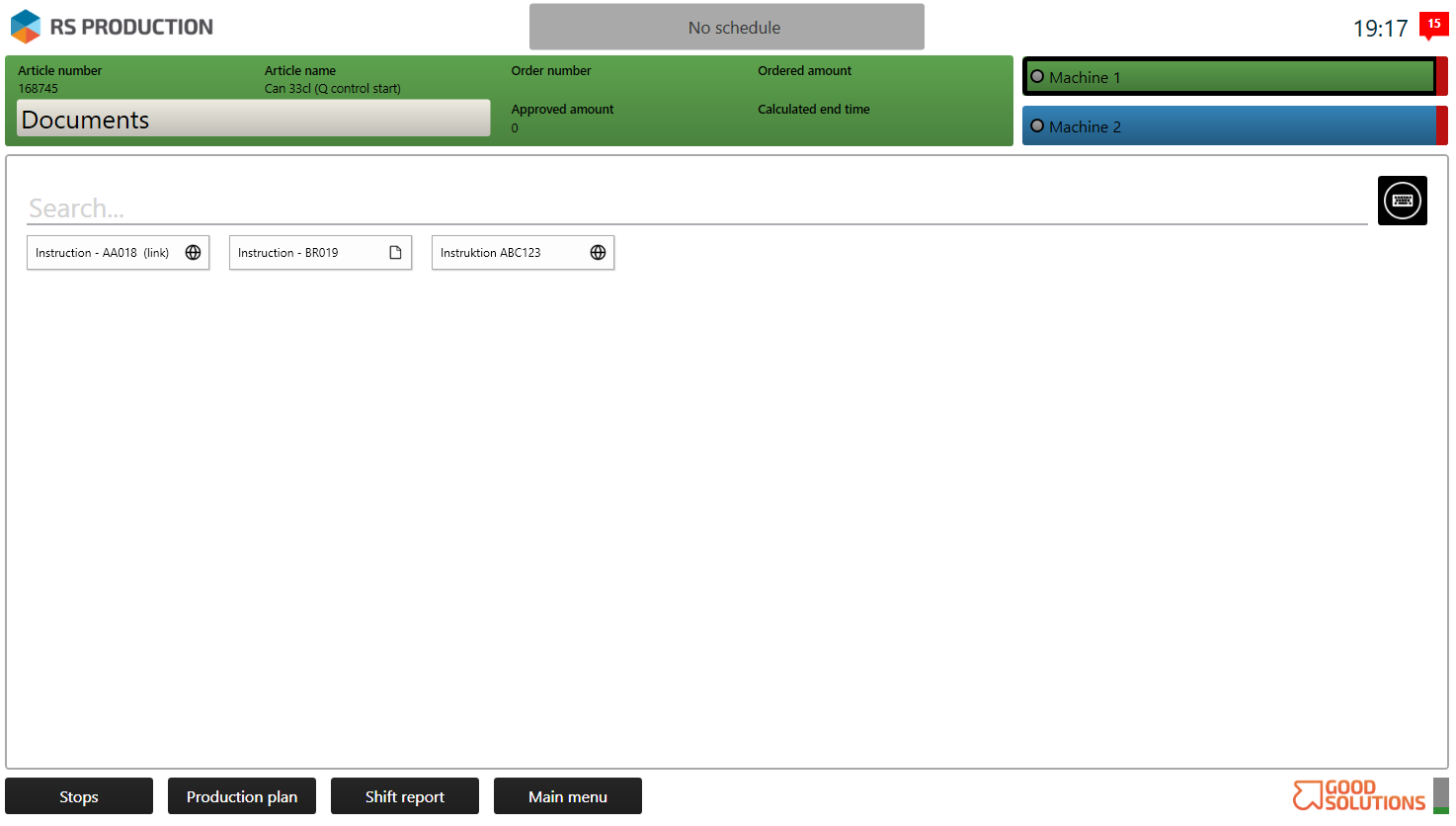 Operator tools shows the documents assigned to the current measure point, order and article.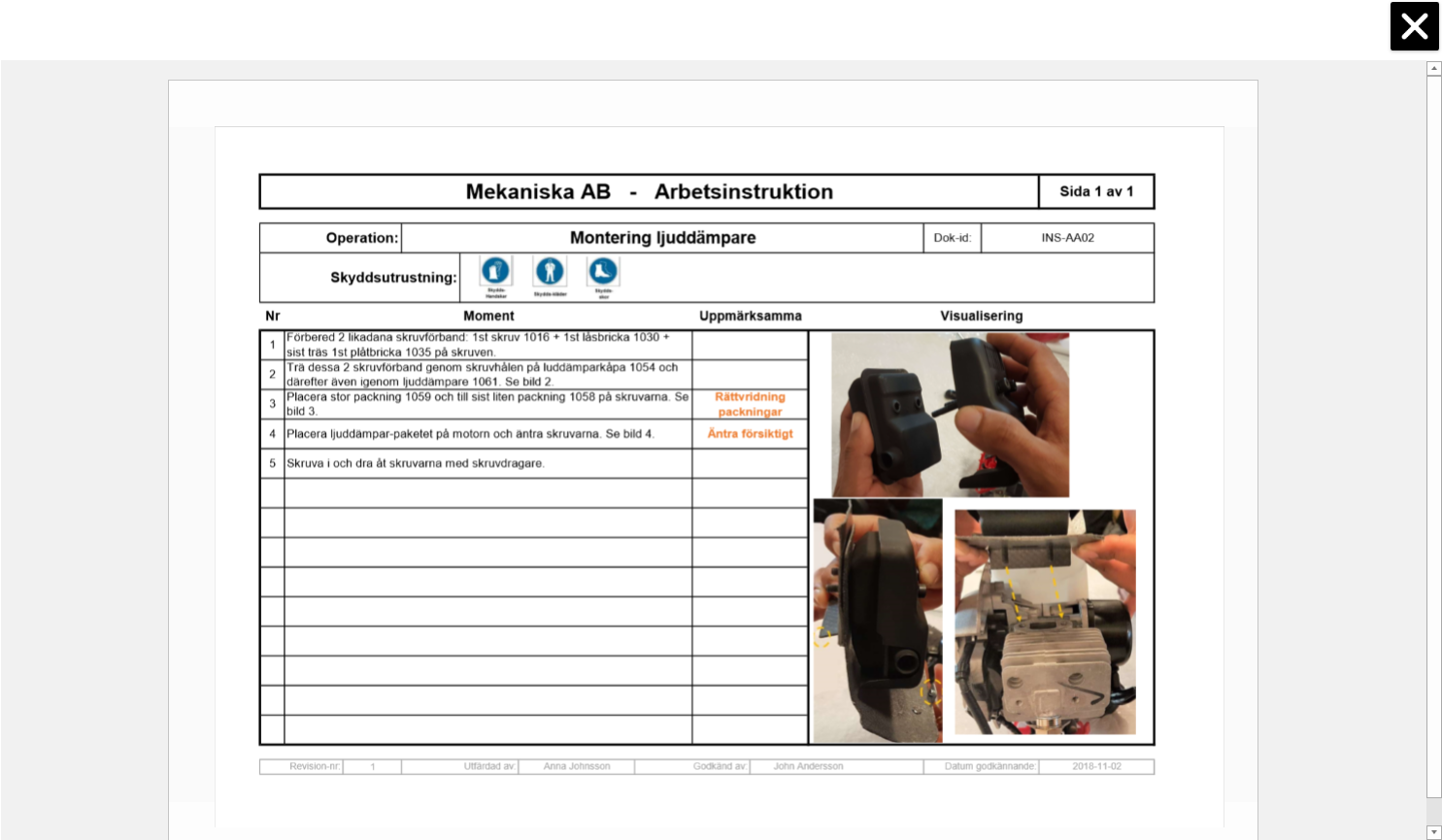 A PDF instruction shown in full screen i Operator tools.
Useful links