This page gives you an understanding of how what you can do with Andon.
This feature is included in Addon Andon
Andon is a tool to send pre-defined calls or messages.
It is often used for operators to call for
Maintenance

Quality support

Production leader
Messages are sent to pre-defined channels and users subscribe to the channels that are relevant for them.
To avoid "noise", messages to users are filtered on the workshift(s) and measure point(s) that each user is assigned to.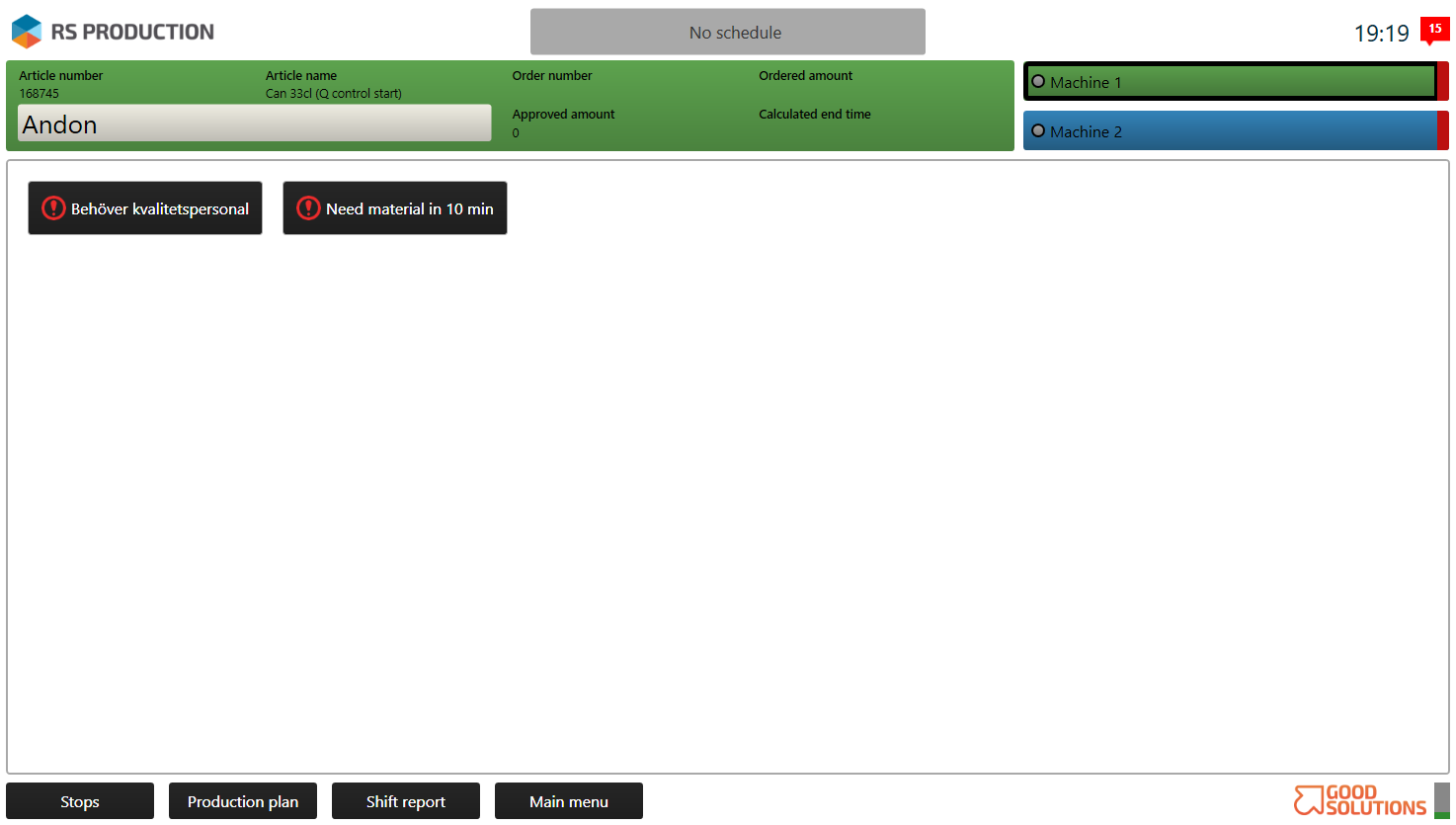 Andon call buttons are easily available for the operators.
Work with RS Production Mobile and the messaging system
Andon is integrated with RS Production Mobile to send "buzz" messages.
It is also connected to RS Productions internal messaging system. It makes it possible to have a chat dialogue between the operator and the support resource who is replying on the Andon call.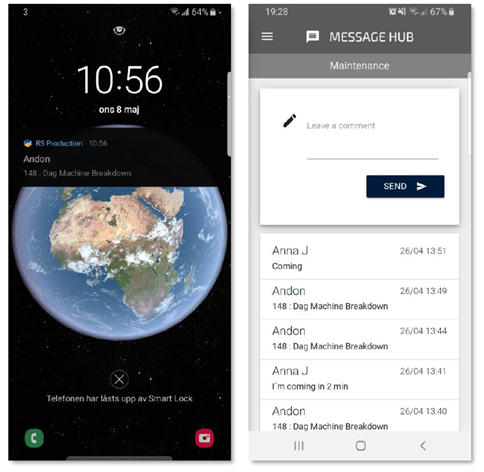 Andon is connected to the messaging system and RS Production Mobile.
Useful links