RS Production system overview
RS Production is a distributed system that uses modern web techniques to synchronize data between clients and server in real time.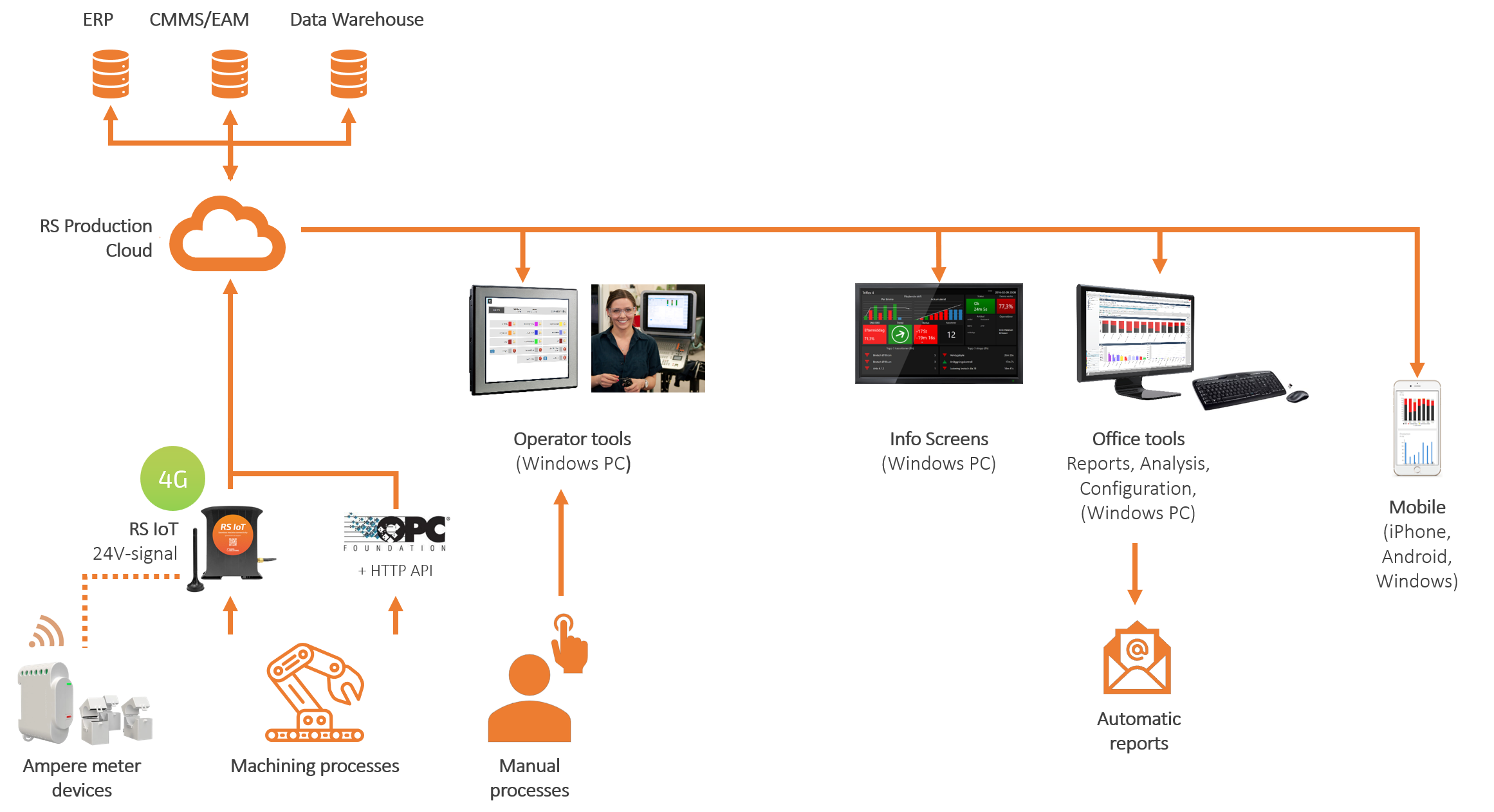 RS Production is cloud operated
RS Production Standard Server is run as a cloud service. Read more about the Cloud service and data security.
RS Production have different user interfaces
RS Production has a number of different user clients for different types of user and roles. They run under Windows. RS Production Mobile is also available for iOS and Android.
https://docs.goodsolutions.se/gtkrpp/rs-production-user-interfaces