Reduce energy cost and CO2e per unit
Energy consumption in production is costly and the main part of your factory's Scope 1 emissions. At the same time, it can be abstract and hard to visualize.
RS Production Energy help you understand your production energy usage and see where you wasting energy, CO2e and cost without creating any customer value.
RS Production Energy can be run as stand alone or together with RS Production OEE.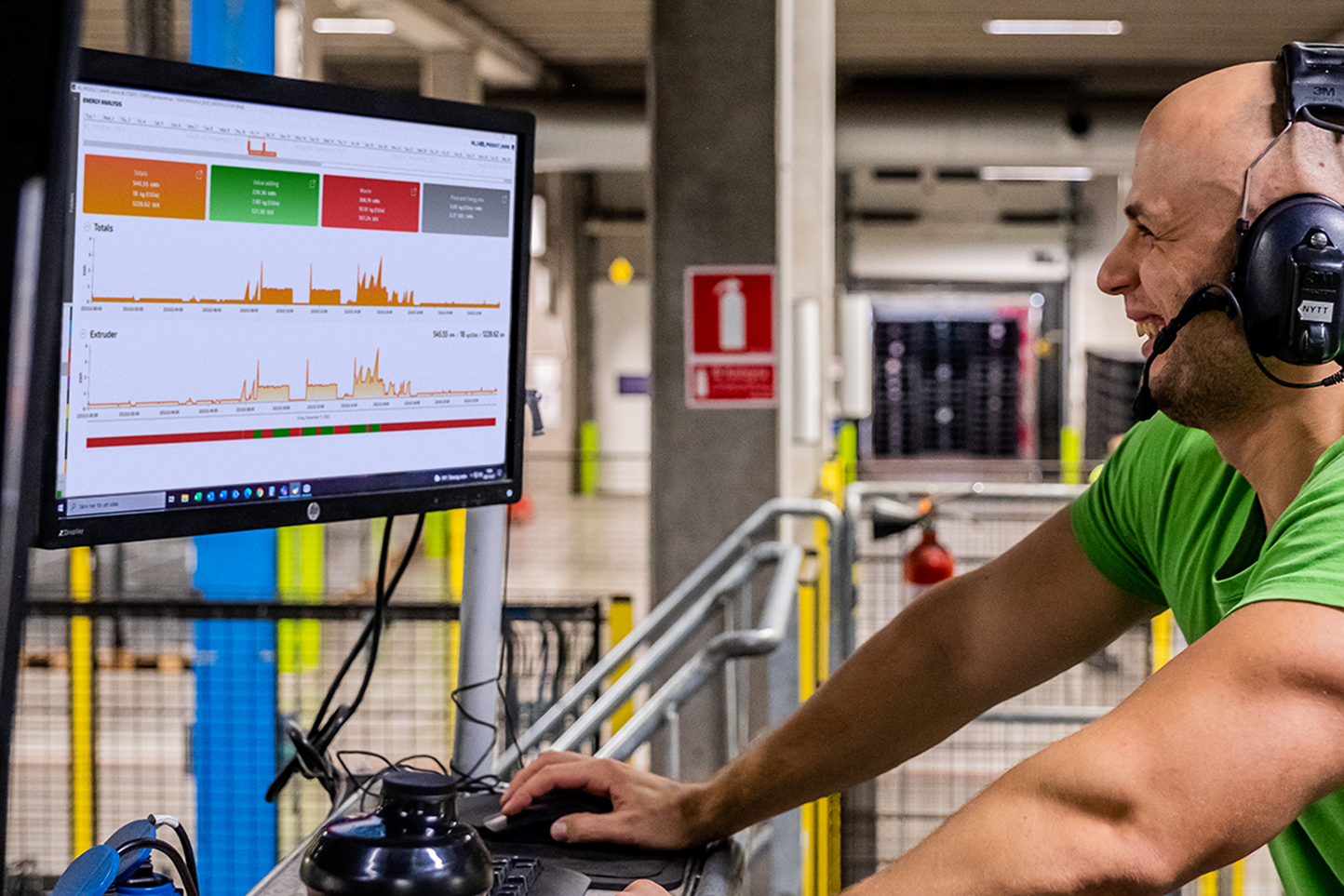 See your energy usage down to machine and equipment level
RS Production is easy to connect. It includes all hardware you need and is connected directly to our cloud service without connecting to your local network.
As soon as it is connected, you'll see energy consumption on a timeline. When you combine it with RS Production OEE, you will also see energy consumption per article and how much energy you loose per downtime reason code.
Features
Hardware Devices
RS Production Energy includes the devices you need to connect your machines and equipment. It can be 1-phase or 3-phase.
The energy consumed by one device (motor, fan, pump, compressor …) can be assigned to one or more machines in RS Production OEE.
CO2e
RS Production Energy supports real time calculation of CO2e emissions based on the kWh used and the current energy mix.
Energy cost
RS Production Energy supports real time calculation of direct energy cost based on the current energy cost.
Office tools reports
Energy consumption on a timeline together with the OEE-timeline describing when there's value adding time (and non value adding time).
This make it abvious when there's energy consumption without any customer value added.
Energy consumption, CO2e emission and energy cost per article (type of product). Split between value adding and non value adding time.
Energy loss pareto. Understand what losses to reduce to get the most reduced energy consumption per unit.